*Dedicated to Joseph Nieves...cuz I felt like it.*
**I want to say, I am showing great restraint by not posting the states every RS player lives in, that is too far for me...they post their time zones in the forums like it doesn't matter hahaha all in a nice list. If you are attacking an RS member, and you want to know likely offline times, see me.(;**
Disclaimer:
Tyler Boyd said:

Rising Shadows is not exactly an MRA, but it made the PnP a little more cohesive, so I decided on that for a theme. Makes everything fit. If you find that you don't like this PnP, well great, I bet it's serving it's purpose. If you think any of the following information is biased, exaggerated, or the truth; it is politics and propaganda. Expect it all. This serves an obvious purpose, to educate the masses on the number one alliance in Eta (jk, TU took it back while I was writing this...win...jk...or am I). Enjoy folks; my newest creation and practice at PnP.
Well first, for all you noobs of Eta, you ask, what is an MRA? Well an MRA is a mass recruiting alliance. Essentially, they don't know how to turn players down from their alliance (a couple top 12's could be categorized as this pretty easily). Another sure sign is a full academy. This may include inactives. If the main alliance has more than 2-3 inactives, well MRA it up buddies (or do rankings matter that much to you?). Yet another sure sign is the stupid mistakes they make, but that part is only a bonus.
So what examples do I have of these MRA's, so I can show you really what they are.
Forums
Here is the the Rising Shadows forum...it might take you a while to figure out.
[spr]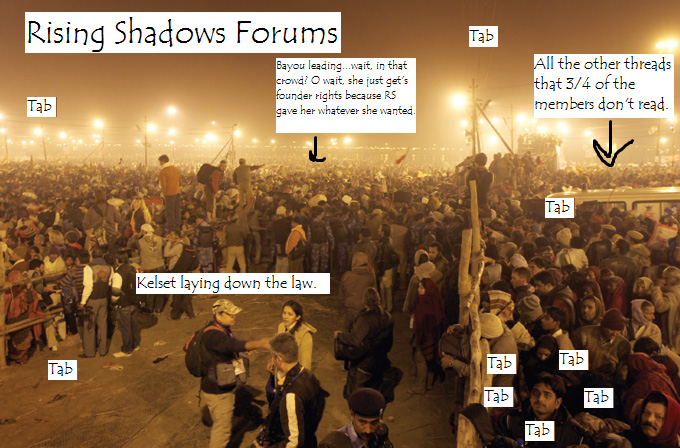 Here is the confusion that ensues:
[spr]This is a shadow member in complete bewilderment.
This is the shadow members driving to work, it takes them a while.
This is them at work, trying to fund online gaming.
Here is just another way I can better explain the confusion you better understand. This isn't of coarse about a certain player...don't think that.
And last, but not least, we have the general feeling by your members.
[/spr][/spr]
Leadership
An MRA also has leadership that just doesn't understand what they're doing. It's like they're from another planet or something!
[spr]
Kelset
is on the far left with his big nose. This is mainly to track down spies. You better get searching (I think his nose is too stuffy to currently find the spy)...or wait, we didn't get there yet. Read on.
Cadishack
is the one in the middle laughing. He does a lot of that, but doesn't seem to get much done in the alliance. ANOTHER SIGN OF AN MRA! Less active leaders pushing work on others, yep!
And last but not least, the newest founder of thy MRA,
BayouBrit
. She is seen on the far right. She is known for her big mouth, used to eat other players with her 14 cities, all defensive cities at the moment because she can't handle The Union's heat. "Let's get a defensive plan guys (so I don't need to defend myself), so I can attempt a few more 5 LS attacks!" "Yes mam, whatever you need." (Kelset)
This can be found here, sorry for the bad cut job, I wasn't in the best of circumstances here.
Link
.[/spr]
Spies/Member discomfort
MRA's also need spies in their alliance. Here is some irony you might be interested in. Yea...bad day for spying, but wait, a spy is watching right now! (big thanks to the spy contributing to this PnP, and the other players sending me hate mail about RS haha) Thanks to RS too for the forum space they use up just for The Union!
[spr]
[/spr]
For the entire Rising Shadows alliance, I suggest some forum control. Not only did I get a peek at your academy forums, some very angry players down there...I was also approached by a player in your main alliance. High up in the food chain so to speak. Thank you NA/RS merger, making MRA's overlook stupid recruits since Grepo began:
[spr]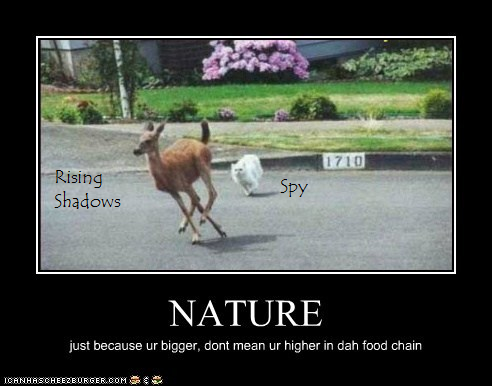 [/spr]
Last edited by a moderator: