The Chi


Issue 4
Because coming up with a punny name was too difficult.

Welcome to the new issue of The Chi! Going on the 11th week of this world, seems like a soap opera around here. Drama going around, friends becoming enemies & enemies becoming friends. I would have to say things have been getting more interesting in this world (about time). Two of the Three top "original" alliances have gone (N&F & AP) now seems like the iguanas are the only one standing here. *Credit for format goes to

-Mystogan-

.*

Interviews

First of all an interview with

mccontracting

One of the founders for the new

Apocalypse Now

:

[spr]

1. On the last issue you said that "Penguins" were getting along with former N&F players very good on the merge. Was that not true?

NO, It was true. We were blindsided by their decisions.

2. What caused the disband of Angry Penguins, and kid cudi fleeing into the Iguanas for protection?

If I am being truthful, their cowardly souls. They said the merger made their people lazy, we offered to un-merge. They didn't want that. It was one of the most backstabbing things that I have seen. The AP leadership that defected stayed on the sidelines for 3 days while their teammates fought and they negotiated for safety. I have no respect for what they did. The only ops during that time being ran was by former NAF member they just turtled up and took it. Kid tried to blame it on American standard. saying things were promised and American bailed on them, but the truth is they never said anything in our short time together. Never once said can you guys help with the fight. Nothing! Even though we were sending all kinds of support. I was unimpressed "where there is no vision, the people will parish" Proverbs 29:18. We may or may not win this server, but i wont have to hang my head if do. I am not sure how you can look yourself in the mirror, real life or on a game. says a lot about ones character.

3. Is Apocalypse Now & Apocalypse Now. former N&F (plus academy) ?

Yes, we wanted to distance ourselves from NAF and AP and make our own way. Most people never knew but NAF daily operations were run by a council. So our leadership has not skipped a beat.

4. What are your thoughts about the iguanas?

I am not sure I have many thoughts on them, I have no respect for any of the leadership from AP they took in. And I think they don't keep their word. Other than that they are too far away to be our problem at this point.

5. What are your thought about the chipmunks?

What was done to them was a straight up Benedict Arnold/ Judas Iscariot Type of move. I hope they get their revenge.

[/spr]

Drama, drama, drama…

Next up we have

jesmaec

of the

Angry CHIpmunks

:

[spr]

1. In your opinion, what caused Angry Penguins to disband?

A general lack of honor and commitment.

2. On the last issue we were told that former N&F member and AP members were getting along good after the merge, was that not true?

Actually we were getting along and really kind of in the "getting to know you, learning to work together" phase of the merger when things went down. I don't think there were any major issues between members once the merge took place, however there were a few that didn't agree with it and quit when they found out about it. But from my perspective we were just starting to work out the kinks.

3. How did the name Angry CHIpmunks come about?

We wanted to give recognition to our former alliance the Angry Penguins, which is where the first members came from. And the world CHI, and let's face it CHipmunks are cute, unless they are rabid and angry.

It wasn't asked, but I will tell how we formed as well.

Most of us had no idea what happened. The AP former "leadership" skulked off in the middle of the night like disgraced politicians. Some members we online when it happened and knew immediately. The rest of us woke up in a different alliance. Some of us were attacked during the night by our former so-called leaders. I had some the support that was in the northern cities being sent back. (I pulled what wasn't sent back) The very same northern cities that "Nobody in the alliance" helped support. A core group of us looked at our options and decided to create our own alliance.

4. What are your thoughts about the Iguanas?

I used to have a cat, when I lived in Greece, that would decapitate the lizards that found their way into my flat.... I'm not saying that has any meaning, but feel free to draw your own conclusions.

5. Please ask on forum to your alliance "What are your thought about kid cudi joining the iguanas?

I think that he joined the Chiquanas as soon as things looked like they would not go in his favor. The second a real fight occurred, him and the other council "leaders" betrayed their alliance and sided with the enemy.

Gorben

"I think Kid joining the Chiguanas is the most ridiculous thing I can Imagine. He was in charge of making friends with them, of making promises to them, of making a pact with them.

He then was in charge of merging with NaF and stabbing them in the back.

The Chiguanas made a foolish move trusting the council that betrayed them in the first place ..... Quote me on that.

You can add - We were left with the short end of the stick. Kid, as the founder, could have turned power over to the other original council members that were staying behind, or me or Jes or Pixie - instead he gave it to the NaF leaders that promptly turned against the old Angry Penguins that were left behind and shut them out of any say in their "NEW" NaF. Iwas told my only vote was "stay" to vote support for the new leadership or "go" and vote against them. At that point it was an easy choice."

Butcher*Knife

"I could care less who joined the alliance, it's just another name on the list of targets.

General*Tone

was the one that upset me. After he helped me out so much in the beginning to get into AP, then everything happened... I don't know, I didn't think he would pull that move, but hey, this is a war game on the internet, and people look out for their best interests. It's ok though, we are here and we don't plan on going anywhere!"

Really it's just a lot more of the same sentiment.

Just remember, if that group was so willing to betray the alliance they founded, then they will not hesitate to betray any alliance they are part of.

[/spr]

& the drama continues! Truth about

kid cudi

!

And last, but certainly not least, an interview with

mposeidon22

from

OBLIVION

:

[spr]

His first response after he saw the questions:

ok... I don't know who you are or how you know this stuff. but my guess is you are a chiguana or ACHIp guy who started a new account with another email to ask me these questions.

1. The Purge members merged into you guys, is that correct?

1. Yes

2. You guys recently conquered two iguanas cities, pretty impressive. Does that mean you guys will be going after more iguanas cities?

yep. and hell yes

3. What are your thoughts about the iguanas?

I think they are talented/organized. but in a bad location with enemies on all fronts

4. In your opinion what makes a great alliance?

Location/organization/forums/activity/leadership/and communication

5. CHIguanas vs Angry*CHIpmunks? Who would you pact with and who would ya go to war with?

NAP with ACHIp.

War with CHIguanas.

[/spr]

I guess he was not really into answering the questions, quick and to the point!

but after telling him who I was he decided to answer my questions!
But I did my research thru grepointel & grepostat to ask these questions
Well then, now it's time for the Sink or Swim!
Sink or Swim - In the Spotlight
TTBBE
!
Okay now!
TTBBE
ran by
POOP DOLLA
. They are ranking 5th in points & 5th as fighters, which I guess is not bad. They seem to be a descent alliance, looks like they are at war with
Nameless
. & from the stats, winning the war against them. On the last issue I said
Nameless
would be a forced to be reckoned with, well I will have to take that back!
TTBBE
&
The Zookeepers
seem to be taking cities from north & south side of their fronts. We will just have to see how they do against "better" core alliances once they meet them in the future.
Verdict:
Swim!
Colonization Update
| | | | | |
| --- | --- | --- | --- | --- |
| Points | Old Owner | New Owner | Old Alliance | New Alliance |
| 5760 | Goldonthecoast | Daniel The Magnificent | Macedonians | Terms of Enrampagement |
| 4234 | Abandoned | StonewallJackson | none | The Alamo |
| 3940 | BrooklynD | King Quigley | none | OBLIVION |
| 4153 | FlamingoBandit | curtules | none | Apocalypse Now. |
Note:
This is purely what was on Grepostats at the time of posting.
More interesting things happened for this issue. It seems as though the "great" merger of Numbers and Figures into Angry Penguins was not so "great". It looks like it created a "civil war" inside the alliance instead. Now more drama about betrayal has been brought up.
kid cudi
founder of the Angry Penguins has been accused of leaving his alliance and attacking them. Now I don't know what you guys think but I personally think that is the most
childish
,
backstabbing
move you can do. As a "founder" of what seemed to be a good alliance, and leader of the players who pretty much seemed to be loyal to him & did everything he asked. To me that just proves that
kid cudi
has no experience in Grepolis, just because the first few days of war against the iguanas was not looking so good on his side he cowardly ran to join them. He should of stayed and stood by his alliance who stood by him from the beginning and worked things out! Well now, that just leaves
CHIguanas
as the last standing alliance from the "original" top ones. Let's not forget the drama
DelRey
brought up about them,
CHIguanas
now seem to be an alliance full of backstabbing players?? lol I now wonder if they are truly everyones' target?
World Map
Here is a world map of some of the top alliances in CHI.
[spr]
[/spr]
Special Interview
Now time for the special interview!
General Tone
former member of the Angry Penguins, who now is in
CHIguanas
!
[spr]
1. What made you and "leadership" of the AP to flee to the iguanas?
Reporters have to keep it interesting don't they. Our alliance became a cluster after the merge, everyone doing their own thing and the forum was a disaster. Combo led to it- some of our core AP players were leaving, AS promised a joint effort but NAF players had their own ongoing wars at that time, and AP players couldn't organize well enough for the war. After the merge AP lost its identity and simply put I got fed up with it all.
2. How do you feel about leaving some of the players you "led" and now attacking them?
I still communicate with many of them, they have grown as players and gotta say I'm proud they left AN and started AC. As for the second part, this is a war game.
3. Seems as some players don't have respect for kid cudi leaving his alliance (Angry Penguins) and "betraying" them. Anything to say in his defense?
I've heard the talk and players can have their own opinions. AP players had their say with us, anyone else has no idea what they are talking about, they should go pound sand. Honestly just tired of hearing about it at this point. Anyone with more to say on this matter PM me, I have some cheese on hand.
4. What are your thoughts about Apocalypse Now?
From the name change, guess they don't like math Now.
5. How is it working under the iguanas now?
It's great, never been happier on Grepo.
[/spr]
There you guys have it! A view from his side! What do you all think? Still a "traitor" or no?
True or Rumor? You decide.
Apocalypse Now, Nameless, The Order of The Albatross, TTBBE, Angry CHIpmunks, Legion of Death & OBLIVION have called for a cease fire to form a "coalition" to take down CHIguanas.
RIP
In this section we will have some of the top alliance who are gone now.
1. The Holy Roman Legion
2. Excalibur
3. Patriots
4. The Black Company
5. Numbers & Figures
6. The Purge
7. The Shambhala Warriors
8. Angry Penguins
Kentucky Fried Penguin!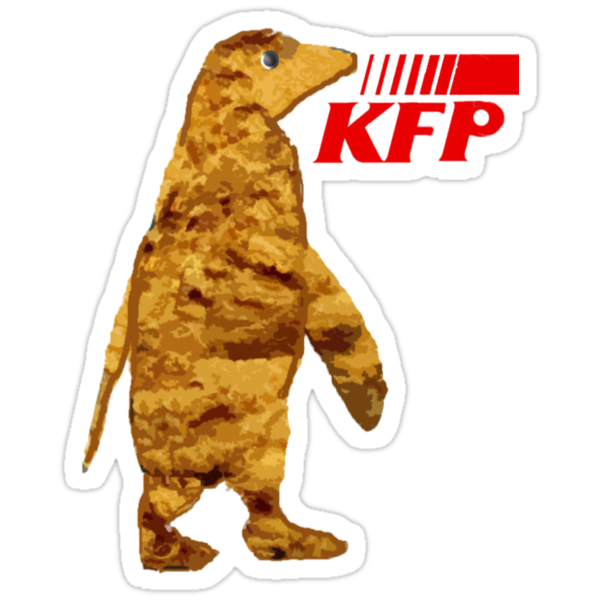 CHIguanas
seem to be enjoying having some nice o' good fried penguin! I will have to say I have not yet been invited to have some myself.. but from the looks of it they seem to be enjoying it! I wonder if
kid cudi
,
General Tone
& the rest of the ex penguin members are enjoying eating there past friends as well with the iguanas?
That's all folks!
Unfortunately that's it for this issue.
Please leave all suggestions and/or questions below. If I am "missing" something please feel free to let me know! Happy hunting and see you next issue! Also would like to hear what ya think of the whole "betrayal" from the "leadership" of Angry Penguins(RIP)!? And what do ya think about maybe having "fried iguanas" next on the menu?!
​