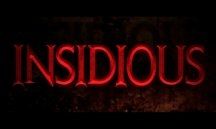 Hello everyone, I plan on making a premade here in Nu. Since I have so much time on my hands during the summer, I have decided it is a good idea to make an alliance here. I have been playing grepolis for about a year, played mainly in Gamma where I had about 300k point when I quit. I currently play in Mu where I lead the best alliance in ocean 56, The Inertia Outlaws.
Insidious
Insidious- Proceeding in a gradual, subtle way, but with harmful effects.
Hence the name we plan on being a small aggressive alliance. We care about troops over points, and focus on maintaining high abp numbers as well as good teamwork. We expect all members to be active in the forum along with alliance chat room, and put all effort into supporting our teammates. I would like to have no more than 50 members since it is the alliance limit is 60, but would like to keep it closer to 40 players if possible. We will be heading SE.
Recruitment
What is required to join?
*Experience in other worlds (please include a link to your grepostats, or tell me a player who can vouch for you)
*Read the alliance forum
*Be aggressive, we plan on being at the top of the ABP rankings, dead weight (simmers) shall be removed.
*Be a team player, so important. Put all effort into helping your teammates out so they will do the same for you.
*Be respectful and have fun. This is just a game, make sure to have fun and enjoy yourselves. Also try to not offend the enemies too much
*Sense of humor is preferred
Member List
Bullwinkle the Moose
Specteir
TheLordOfNight
Radman1
hot wings
Not sure if I left anything out, I will be bringing some players from my alliance in Mu with me. You can post application here or submit it to me via private message. Any questions feel free to ask
​
Last edited by a moderator: