Chronicles of Edessa
V1
By Spartacg
In this Issue I will talk about the top 6 alliances and their academy's.
Here is my first attempt at a paper not sure if I will do more yet.
​
---
Map of the top 6 alliances and academy's
​
[spr]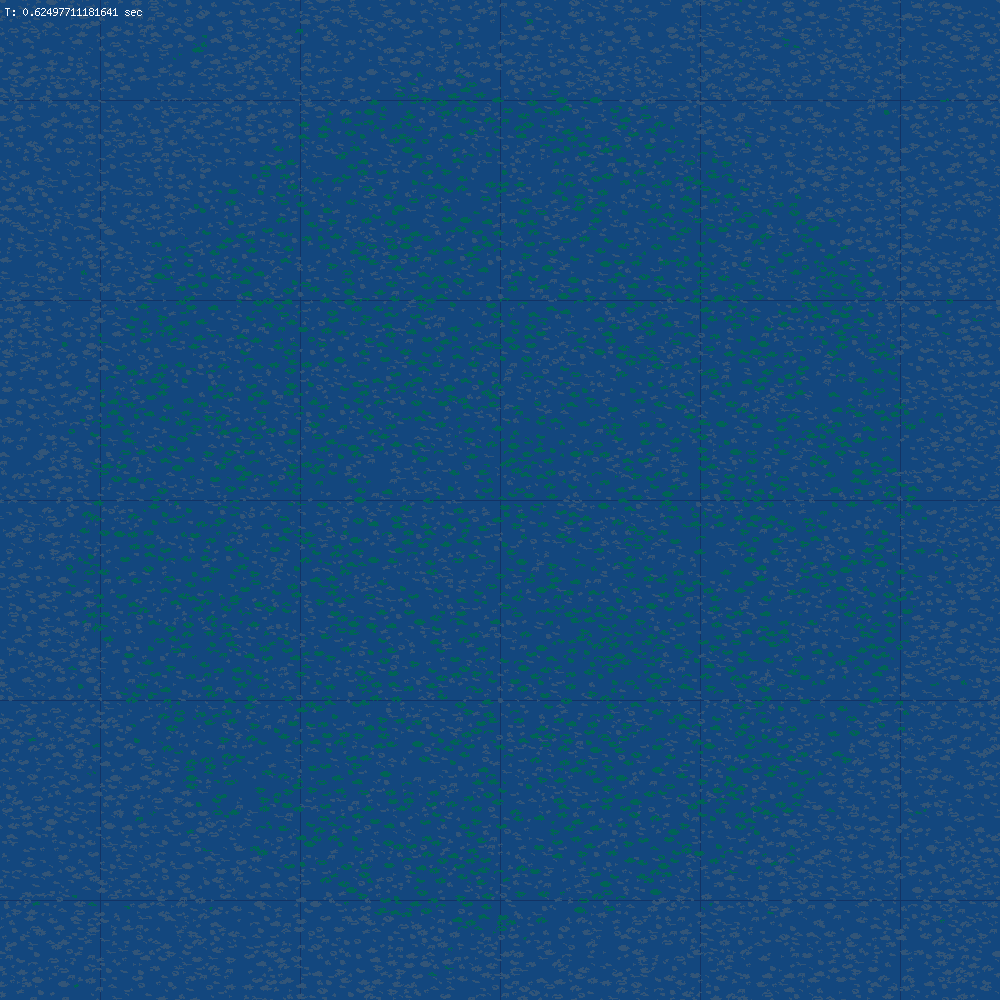 [/spr]
Pink is Victorious Secret
Orange is Agent Orange
Red is both Serial Killers/z
Green is Men of Mayhem and Disciples of Mayhem
Black is Darkness Reborn and Reborn Darkness
---
Oracle Tavern

The hopeless Victorious Secret are being crushed by serial killers. They ve lost 30 cities and taken 5.

Fluffy Bunnies has conquered 9 cities from Victorious Secret and lost 5.

THEM has conquered 7 cities from serial killerz and lost 2.

The hopeless Victorious Secret are being crushed by serial killers. They ve lost 30 cities and taken 5.

Men of Mayhem are not holding very well against serial killers. They ve lost 13 cities and taken 4.

Agent Orange has conquered 5 cities from Victorious Secret and lost 0.

serial killerz has conquered 13 cities from Victorious Secret and lost 8.

The feud between Agent Orange and DARKNESS REBORN has turned into a massacre. Agent Orange has conquered 38 cities and lost 0.
​
---
Interviews
I attempted to contact all top 6 alliance leader's but was unable to contact either AO or MoM leaders if I manage to get a hold of them before my next issue I will post it with that one.
Victorious Secret-Chocolate Franchise
​
[spr]
What are your thoughts on the world so far:
Chocolate Franchise
I think the world is really starting to take it's form. We're seeing who the strong alliances are and who is food. We've had multiple alliances in the top 12 already fail and others step up and prevail thus far.
Your alliance has recently lost city's to multiple alliances including Agent Orange, Serial Killers, and Fluffy Bunny is your alliance capable of keeping the city's you have taken?
Chocolate Franchise
Of course we are, don't let Oracles fool you. If you look more into depth of our losses you will see they are on the extreme outskirts nowhere near our core. We had chosen not to put much effort into defending those cities. For the most part they we're either very West or very North, with maybe the exception of one or two which was from an inactive player that we got caught slippin' on.
Any hints as to who the next target VS are going to be targeting?
Chocolate Franchise
Our targets already know, and that's all that matters.
Any final words for the readers?
Chocolate Franchise
You may be having a wet dream of a sexy girl in lingerie, but it'll quickly turn into a nightmare with our victorious conquests.
[/spr]
Serial Killers-solexis 33
​
[spr]
How are you enjoying the world so far?
solexis 33
its been good, love the speed and revolt. morale is what is is keeps people honest. very happy
As of right now both your alliances have taken a combined 43 city's (From VS) and loosing only 13 is your alliance capable of continuing this trend?
solexis 33
not really, we hope to lose far less cities in the future while increasing our take percentage exponetially
In the forums top 12 sink or swim multiple people my self included predict that Sk are only capable of floating do you think your alliance deserves better than that and if so why?
I think looking at positioning dula core and the fact that we have stood up and stood or ground every time were challenged speaks for itself, personally I am pretty sure no other alliance holds the # of vs cities sk does and if there the bar were a 4 to 1 favorite over them
To end this are their any further comments you would like to give?
solexis 33
i love grepo, I wish inno would do a few no gold servers or shorter 90 day sevrers where ww was to hold 10 ww islands or something achievable. the attrition rate is awful. I would be interested in doing more to make this a better game. when someone with zero experience can spend $20 and have 4 80 manti nukes in his 5 cities it takes the skill out of grepo. half these allainces wouldn't exist with out the b onus rewards and gold, that's the sad side of grepo.
[/spr]
Darkness Reborn-Dipstick420
[spr]
What are your thoughts on this world so far?
Dipstick420

It's been fun, the Xmas event has made it crazy tho with the flying nukes!! Over 2000 dead manticores on my wall
According to the Oracle your alliance has lost 38 city's from agent Orange is your alliance going to be able to survive their assault?
Dipstick420
They have been hitting hard and often but I'm confident we will. Like I said this Xmas event has been crazy for flying nukes, once it's over things will be different, less flying nukes...
Do you regret boasting in the forums or are you glad to finally have a challenge?
Dipstick420

It has made the game a lot more interesting that's for sure and boosted the BP, which means more city slots

which I still have quite a few to fill.

We're getting more organized as an alliance and looking forward to the future!
Any final words or comments for the readers?
Dipstick420

Looking forward to making other alliances use that GOLD! Oh yah and gettin those battle points!

Happy Holidays

Warm Regards,

Dipstick420[/spr]
---
Shout Outs!
If anyone want's to make a shout out just pm me what you want to say and if you want your name included or left out.
I told Brian I'm coming for #1 spot and u can publish that I say I still am.
-Dipstick420
​
---
Final things my in game name is spartacg so if anyone want's me to post something contact me there, I will take requests for interviews,shout outs, ocean's, and well almost anything so look me up.​
Last edited by a moderator: