Stop me if you've heard this epic tale of tragedy,
I wish not to bore the court in all it's Majesty;
You see, one thing you must understand
this story is about a mouse and not a man.
Now then let me see where to begin?
Ah Yes, with IPfreely In2wind,
The Spider Witch of clan cold-hearted.
And let's not forget the Ogre, Bravo.
Who of coarse has since departed,
Last word that was heard, down deep in Mexico.
See Kids,
By the time CLB came to be, most of this was history.
but the wicked witch had spun a web laden with deceit.
and with it hoped to trap a man, this was the plan
but of course this would be no easy feat.
But if she could then surely they would pick up her broken banner.
If not she'd just cast a spell of puppetry in such a timely manner.
Unfortunately this proved not to be, and turn into quite the comedy
When she caught a mouse and not a man you see.
Then when words she spoke to invoke, it once again became a joke .
For Voodoo Tricks, at least ones like this, don't quite work right on mice you see,
The hero that was to be is now a muppet of a mouse with real no grasp of reality.
Drunk with delusion he dances about his cauldron of hate,
Boasting of moral victories he stirs it up for all his mates.
This potent poultice of rotten politics, with a touch of madness
and perhaps even a hint of cowardliness.
It is a truly wretched and rotten concoction,
with blood of enemies imagined & the tears of a paper dragon.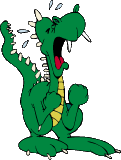 Now it falls to he who puffs twice to rid us of all these mice.
So when one sees this delusional dancing Muppet of a mouse and all his merry mates
Screaming cries of Havoc to any who will listen, rise up with haste help them to their fate.
For Captain Low Brow and his mousy crew hold no monopoly on our fun.
Go forth and know, truth is this game is for the amusement of everyone.
thisisgrepolis
Last edited by a moderator: