Katane Newspaper

By Joseph Nieves and R.H.Stogus

Issue 2: 7/20/18

Table of Contents
1.Top 10
2. Interviews
3. War Stats and News
4. Map Stuff
5. Memes​
Welcome to the second issue of the Katane Newspaper written by Joseph Nieves, MetalCore and R.H Stogus. Today, we're going to cover what is going on in this world. Expect interesting wars (not really) and other information.

Without further ado, let's get to it!
TOP 10 Alliances
Courtesy of R.H. Stogus
​



Young Guns- A tightly knit group of players who named themselves after realizing that most of them are close in age. Grouped tightly in O54, they are the largest alliance. Though small in size, they make it up for large number of cities and ok leadership.
Bacon United- An alliance that joined in late but has a pretty decent roster from Gela. Based in the middle of O55, their cities seem to form 3 separate but close clusters of cities. We'll have to see how it'll play out.
when pigs fly- See Bacon United.
Profi- A darkhorse. This alliance is relatively small but really tight location wise and has a really high average. They are a force to be reckoned with.
Virulent- An alliance with cities in O45. Seem to play quite a few worlds with each other, but aren't in the top tier of alliances.
From Hell- See Sons of Zeus.
- LEX - Reborn- -LEX- Reborn began to fall in the rankings a yesterday. This alliance is the academy to the original LEX.
Immortal Elites- Located in oceans 43 and 44 with most of the cities near the upper left of the core. This alliance went from being a no-namer to the top of O44. This alliance will slowly climb the rankings and be a force to be reckoned with.
Pig's Pen- See Bacon United.
Cry Havoc- A new addition to the top 10 list. Currently 3rd in O45 and it faces strong competition against Profi and Virulent.
War Stats
- LEX - vs the remains of Sons of Zeus
20-0

Young Guns vs - LEX -
41-2 (Thanks MC)

Young Guns vs Lady De Carla:
10-0 (Be careful what you wish for)

Young Guns vs Ingsoc
2-0

MetalCore vs Young Guns
1-0

MetalCore vs Salami
1-0

Maul the Best vs a sea of pigs
1-0 (MAUL THE BEST!)

- LEX - vs Pigs
1-4

Profi vs the remains of Sons of Zeus
21-0

Ingsoc vs Pigs
0-5

Virulent vs the remains of Sons of Zeus
17-1​
Lady De Carla Pulls a Houdini​
Carter...a person so special that many mysteries remain. Is Carter a male or an attack helicopter? One person or many? A warrior or a leader?

Well we know the answer to that last one now. After two consecutive attacker of the day awards Lady De Carla was feeling himself. The nugs for Carter kid couldn't be stopped as he pursued his retweet goal and this Carter was no different. But like nugget boy his 15 minutes of fame ended as fast as it started.

Turns out people hit back when you attack. In the wee hours of July 16th spies went out to his cities and nobody was home. This is to good to be true right? Happy endings don't happen in the real world....think again

The first CS stuck easily and inspired another. Once that one was uncontested we realized our beloved Carter had gone missing. As such we quickly occupied his other cities to keep them safe from bandits. 18 hours later we had 8 of his cities...I mean 4 hours, Carter only lost cell service for that long


Lex was already down in the dumps about being Lex. Losing their fearless leader, after 2.5 god bruches, just accelerated the collapse. In a 10 minute span they lost most of their leaders and top players. YG even started mass recruitment, becoming in effect the new Lex


There is a lesson to be learned for this story. Be careful what you wish for:

I'm a noob too. Can y'all target me again?
Interviews​
Interview with Abomo, formerly of Lex
Cachet: What are your thoughts on the world so far?
Abomo: so far we have an exper- enemy .
happy to fight with a good player knows what they do .
you good and exp- team stand together fight together . supper good
Cachet: You alliance is at war with Profi and Young Guns. How do you feel your team has done against them?
Abomo: very good .very good team fight and defense perfect team too some should kik out but i dont ask i just have fun the way i like . helpping as you can see some time i miss the time when i am at work good point for you ha ha ha .
Cachet: I have heard English is not your only language. What other languages do you speak?
Abomo: Arabic English is my 3rd language i learn here from this game
Interview with Grepo Mauler, famous for being the best!
Metalcore: What are your thoughts on the world so far?
Maul: Honestly... i'm little let down. For a good speed world I was surprised not see some of the "Good Alliances" I.E. DDS, Nori, BOB and a few more here etc. There are some from these allies here... However none of the very "well known" players. World seems pretty easy and straight forward. Many in the top 10 have never lead and/or are new to leadership... With that said, I see many changes in the future.... Such as lots of hugging, stupid pacts etc. Only time will tell.

MetalCore: Is it true that you're at war with everyone in O55?
Maul: im at war with anyone that comes near Maul.
Metalcore: Is muffin tasty?
Maul: AF (no homo)
MetalCore: Does being the best ever become a burden?
Maul: Not really... Except for all the Noobs that want to try Maul... Then Maul takes their cities and/or rims them. Things like that make Maul perspire (just a tad). Other than that... its a walk in the park.
MetalCore: Speaking of noobs...
Cachet claims he is better than Maul. What's your response?
Maul: Cachet is a good guy... and a good friend. If something like ever came out of his mouth... He was most certainly "Chasing the Dragon" and was fantasizing what it must be like to be Maul.

MetalCore: Well, thats pretty much everything I had to ask. Is there anything you'd like to add?
Maul: MAUL THE BEST!
World Map
​
Grepolis Memes​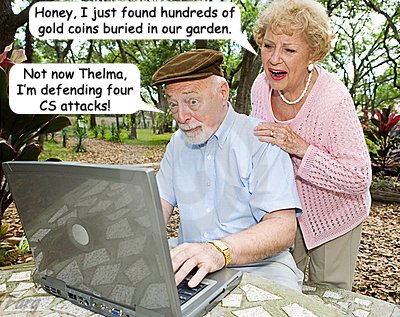 Tavern Rumors​
After a few old leaders went inactive, -LEX- in general went into disarray causing them to lose their number 1 spot to Young Guns.
Profi still retains the highest average in the top 10.
A ton of new alliances reached top 10
R.H.Stogus/Scipio is just an honorary newspaper writer and gets half the credit for doing nothing...
When pigs fly is the new -LEX- conglomerate.
Please comment below what you think about the paper or about the world in general. If you have any information about merges, wars, drama etc PM Joseph Nieves (Cachet ingame), MetalCore, or Scipio Africanus I (R.H.Stogus ingame).
Last edited by a moderator: