Staff member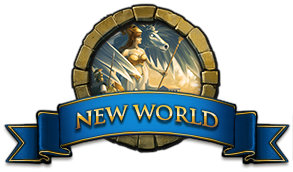 Dear Players,
On October 5th, Epidamos will be open for battle.
This world features the artifacts overhaul and will have the Golden Fleece!
World settings:
Game speed: 3
Unit speed: 2
Trade speed: 3
Night bonus: 00:00 - 08:00
Beginners protection: 6 Days
Alliance limit: 50
Conquer system: Revolt
Morale: Yes
Endgame: Domination (Regular)
Let us know what you think about it in the dedicated thread on the forum:
link.
Edit:
22/10/21:
- Naval Recruitment +50% (150% total)
05/11/21:
- Recruitment time for flying units +50% (150% total)
19/11/21:
- Colony Ship recruitment +75% (175% total)
- Harbor construction time +50% (150% total)
- Barracks construction time +50% (150% total)
Last edited: