Congratulations! You sunk a Young Guns colony ship! The battle has ended with your flag still flying, so what do you do now?
Count your blessings and continue simming? Turtle the city? Hit VM? Pull a God Bruche? Leave it empty for the next CS they send (There's always another one) so you can get away from fighting them? All of these are perfectly reasonable reactions. Really any reaction is, except for one... which MainKiller7 decided was somehow a smart move.
He decided to send the members of YG a little message...

Now, if there is one thing that you don't want to do... it's send a message like that to 40 guys who have nothing better to do all day than 10 minute demand, listen to each others' terrible music and argue over who gets to favor farm what cities. MainKiller learned that the hard way, when we became his 'Nightmare'...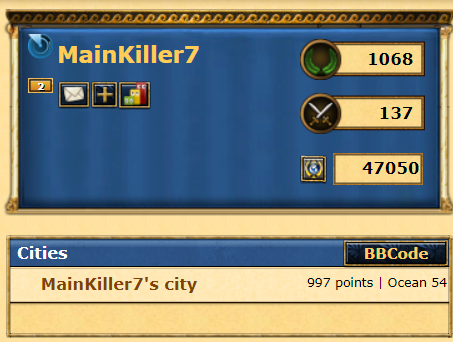 Well, so much for "My flag never fails, I haven't lost a city in any world I've played yet" Yeah yeah yeah, welcome to the rim, bud...
Stay Safe! (And out of ocean 54)
Tbom9
Last edited: