The Wolf Clan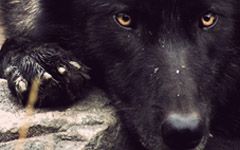 ---
Summary
The Wolf Clan
first began in the
Lambda
World US12
, under the name of
Varden
, which was the best of the Alliances on that world, in order words
First Place.
Our founders and their leaders are experienced with service time on Grepolis and knowledge of several tactics and resource gathering. The Clan came to this world in order to create this alliance and gather up the old members and pacts to create new pacts. Since the beginning, our members gathered together to assist one another in any way possible, such as resources and units. In addition to giving out resources, we also carry out tips and guidelines to follow for each member to excel in Grepolis, such as tips on gathering resources and building up the army/navy, advice on different tactics on offensive, defensive, or hybrid games, and assisting with a variety of quests.
In the world of Sigma, we are currently in the Top 5 of Alliances with over
100,000
in total points and
60+ members.
Our Clan is also looking for
new members to recruit
that are located in the Oceans 65, 55, or 45. The Clan is not recruiting anyone who is taking refuge, building their city alone, not participating with the alliance, and As of 09 Sept 13, the Clan has founded its second alliance, which is known as the
Wolves of Hades.
On 11 Sept 13, the name of the alliance was changed for a shorter and simpler name, we changed from
Brotherhood of the Wolf
to
The Wolf Clan
due to majority vote.
Requirements to Join
Contact
maklom, hades2013,
or
txredneckwolf
on how to join the Clan
700+ Total Points
Active
Willing to get into a fight and not back down.
Requirements to Pact
Contact
General Sen
for more information on creating a pact with our Clan
Not made yet
Founders/Leaders
Founder(s):
Pack Leader
txredneckwolf
Leader(s):
Members
The Wolf Clan
Wolves of Hades



Abracus
ALEXANDERBROWN
argenaux
artiecat
audas1023
azxdany8
bigbmcm
Black Hydra
Blake7777
bloodmonger
Brandonh3173
Caninus
colder
Collectori de Animabus
DAMIANOVITTORIO
Dan123102
dcp1
demi-god
DevourHearts
Drakargh
Eragon1222
Gakkuri
Geshawn
Gimblee
Gninal Ekim
hawaiiancow
iamjdeche
jason son of zeus
jessejay22
Kaiser Dave
kid4377
kittykittykrispy
Knoriks
Kuro Okami
kwongjr
KyleXxX
leishan
Leopard Neko
MacAnailigh
MajorLazer14
Marcus II
Mariia
matt2215mo
Mortech
mtcboss
omega1980
ONI1345
PatrickHC
puppybear
radman1
rightatu
rtermin
Sagitar
saphira12
Shua
silverman12345
Snipershark
Sorata
Sporkmouse
Sshale
stanhope
Storm Khan
Sword Of Love
Thantious
Two Ball Cain
vikingd
wishme




Aven253
Elandrasylvanis
Emperor Roy
HaloDark7
haven12
HORU5
juansoto
khris1992
Killhyde
Littledevilbrand
lonesomeghosts
Matzeroth
Miktorian
pro status
red112
Rexx890
scottyaln
Sincere2304
tdygrabber
TheGridOrignal
Themistocles 524
tot.axident
Tripp ze Crusher
Wanex
Last edited by a moderator: